Last weekend, Dalius Steponavičius' team Speed ​​Factory Racing with a Porsche 911 GT2 RS Clubsport car climbed the podium twice in the first of GT2 European Series race weekend in Monza. This is a historic achievement of Lithuanian Motorsport, because until now, in the GT car category, no Lithuanian team has been able to do so. Even happier news is that one of the car pilots, who "brought" this result is Lithuanian Aurelijus Rusteika, who shared the car with the Dutch driver Michael Vergers in two weekend races.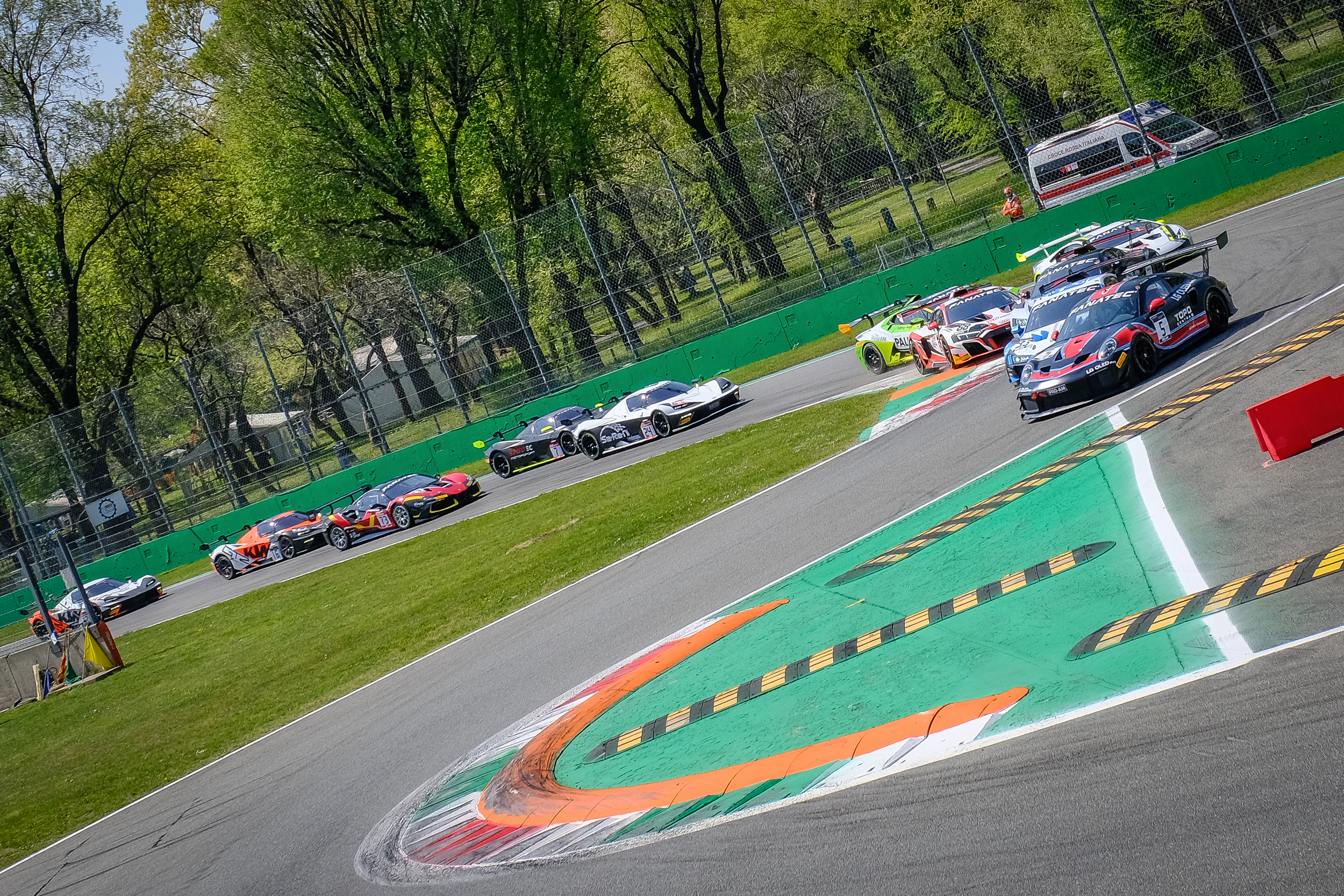 Dalius Steponavicius: I am extremely happy and pleased with this result, and especially with the progress of Aurelijus as a pilot. We have managed to be competitive among such well-known racers as A. Fjordbach (WEC series), M. Patterson (ELMS), B. Login, H. J. Stuck.
The last few months have been intense enough to test the car and prepare Aurelijus for a competition of this level. Recently, I was able to persuade my friend Michael Vergers (Nurburgring track record holder, 24H Le Mans participant) to take a second driver's seat. Michael is not only great pilot, but also a very good coach. He gave a lot of confidence and important information to Aurelijus. Accurate feedback about car's behaviour on the track allowed the team to adjust the car faster and more precisely.
Aurelijus Rusteika, with every track lap, increased his pace, performed hard overtakes, felt confident and even fought with pilots with a greater experience of the competition, from whom, after the competition, he received many compliments. All this hard work did not go unnoticed by the Porsche's Manthey Racing division, responsible for the development of the 911 GT2, who provided us with a lot of support and care throughout the weekend. Many thanks to the sponsors of the Speed ​​Factory Racing team, without them it would hardly have been possible to take the second and third places in this first GT2 European Series race weekend.
Aurelijus Rusteika: – It was very interesting to take part in this huge event, along with 130 racing cars on the F-1 track in Monza. I'm glad we're in the new GT2 series from the start and will be driving all season. It was very exciting to race alongside world class stars H.J. Stuck, Anders Fjordbach, Peter Kox and others. Impressed by my race partner Michael Vergers. Very good driver, surprising with his fast, stable pace, and magic overtakings. He's also the best sports psychologist I've met, a coach, who helps me improve quickly. I am also pleased with the excellent work of Speed Factory Racing team and its manager Dalius Steponavicius. While we are still on the way of car setups development, the team's bold and quick decisions are already contributing to the victories. The result many times exceeded all expectations and dreams. The confidence that has emerged will hopefully lead to great victories in the future as well.
Michael Vergers: -Two podiums!! Well last week when Dalius called me to join Aurelijus in his 1st European GT2 debut race I wasn't expecting much to be honest. Me not knowing the car and not having driven for over a year and a half with the fact we were at Monza one of the fastest tracks around my expectations we positive but I knew we had a challenge on our hands. That all very much changed after the Friday free practice sessions, I could see the little time we had on the simulator and our track walk the night before had got Aurelijus of a great start and immediately competitive with the other bronze drivers. I got accustomed to the 911 GT2 RS pretty much after the 2nd lap, it was then a case of not over driving the car as much into the corners as the car had tremendous speed down the straights. Race one I started in 4th and got the lead into the 1st corner but over shot the braking into the 2nd chicane and on exit lost out settling into a strong 2nd. An 'ok' driver change and a superb drive by Aurelijus got us our 1st podium. For race 2 we improved the car a little with setup and a superb start and drive by Aurelijus made my job easier coming out of the pits in 4th. I set about getting us back into 3rd but couldn't quite get past the Audi for P2 and was then under attack on the last lap by another Audi but fought hard to get us across the line for our 2nd podium. I can't thank the team enough, they ran a faultless car and gave us the tools to achieve the 2 podiums and for Aurelijus to give me the opportunity to drive alongside him. Now I am super excited and looking forwards to how we can improve to fight for more podiums at the next round in Hockenheim next month.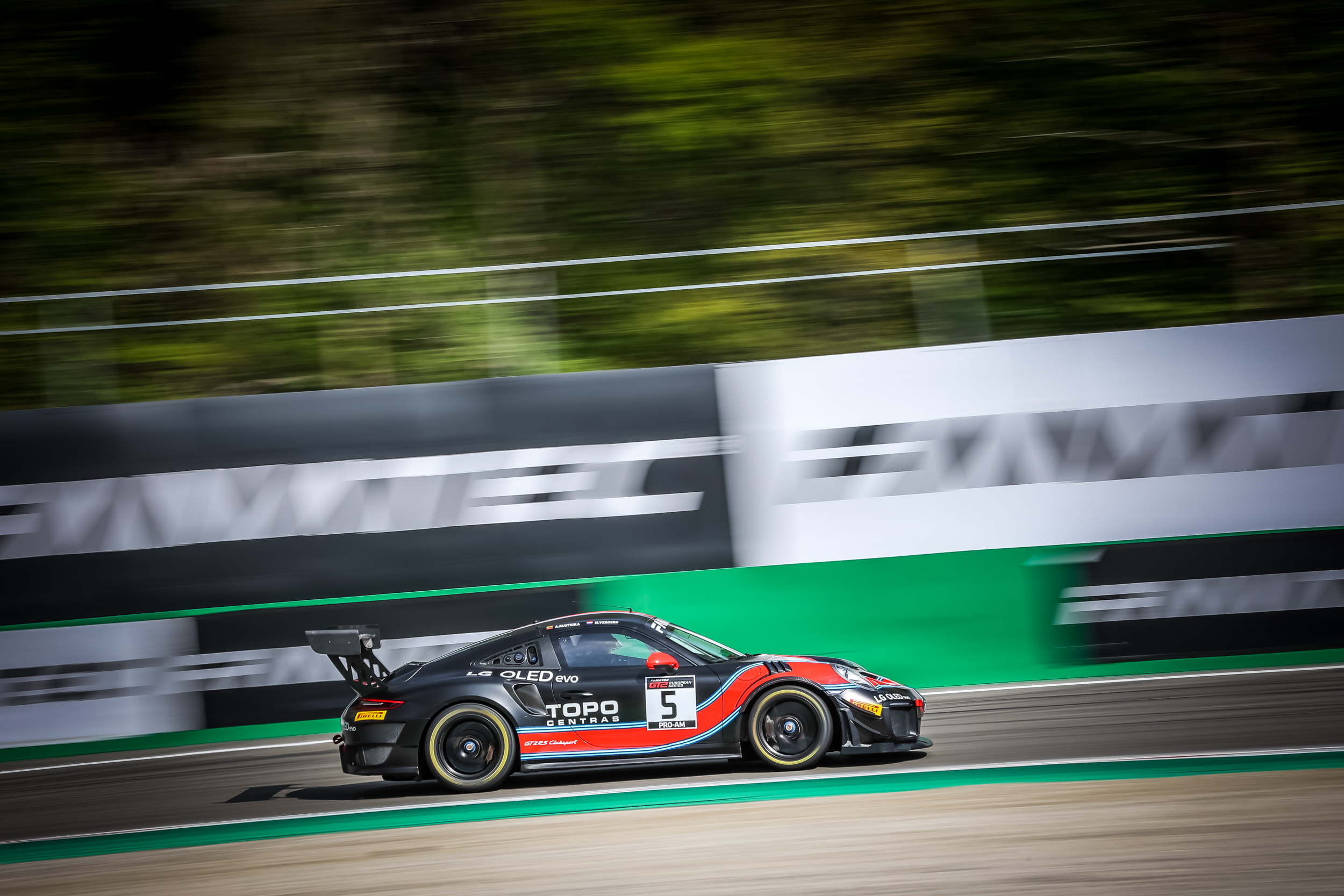 The next GT2 European Series race will take place at the Hockenheim track in Germany on May 14-16.